Summer School
For more Summer School info, please contact:
David Elliott, Summer School Co-ordinator
Email: david.elliott@nlsd.ab.ca
Phone: 780-201-6944
NOTICE!
Registration for the 2018 Summer School Program is now closed.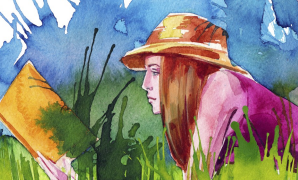 Each summer Northern Lights operates a summer program for high school-level students. The purpose of the program is to provide opportunities for students to accelerate their high school program.
Summer School PDE Exams are written in two centers:  J.A. Williams High School for Lac La Biche, and Bonnyville Centralized High School for Cold Lake and Bonnyville Summer School students.
Why Summer School?
Why not? There are plenty of reasons you might want to take a summer school program.
- All classes are 8:30-1:00 PM - afternoons off
- Catch up on lost credits
- Build room and flexibility into your next year's timetable
- Improve your course marks
- Begin your apprenticeship program.
- Establish work experience hours for your Dual Credit or Registered Apprenticeship Program.
Schools Offering Summer School: 
Grade: 9-12
4908-49th Avenue
Bonnyville, Alberta T9N 2J7
Phone: (780) 826-3366
Fax: (780) 826-2959
Email school


Grade: 9-12
#103, 7825-51 Street
Cold Lake, Alberta T9M 0B6
Phone: (780) 639-0039
Fax: (780) 639-0040
Email school


Grade: 9-12
8702-91 Avenue
Lac La Biche, Alberta T0A 2C0
Phone: (780) 623-4271
Fax: (780) 623-2766
Email school
Course Selections
The following courses may be offered.  Actual course offerings and locations are determined by demand.  If you do not see a course you want listed here, tell your high school counselor and we'll see what we can do! 
Aboriginal Studies
Biology 20/30
Career & Life Management
Career & Technology Studies
Chemistry 20/30
English (all levels)
Mathematics (all levels)
Physical Education
Physics 20/30
R.A.P. (Registered
Apprenticeship Program) **
Science (all levels)
Social Studies (all levels)
Work Experience 15/25/35 **
*RAP and Work Experience hours vary according to individual supervisors.
** Check with your school to see if Driver Training is offered.
Career Preparation
You can complete an eight-week work experience placement related to your future career plans - SEE US!  A work experience counselor will meet with you to determine an appropriate work placement.  Your work experience credits can be applied toward your high school diploma.  Please note, this program is not intended as a summer employment program.