Mental Health Capacity Building: Successful Families-Successful Kids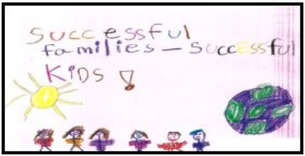 Successful Families-Successful kids is one of 37 projects in the province-wide Mental Health Capacity Building (MHCB) in Schools initiative with funding from Alberta Health Services. 
The MHCB initiative is based on the belief that mental and emotional wellbeing can be developed, nurtured and supported through promotion and prevention efforts. When individuals, communities and agencies work together to promote mental and emotional well-being in whole populations of children, youth, and families, we can enhance mental health and decrease addiction as well as the negative impacts of mental illness.