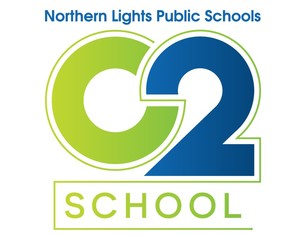 C2-school is an innovative experiential education program that provides students in grades 3 to 7 with hands-on learning opportunities to explore curricular concepts in a safe and caring learning environment. Students use the amenities and resources available at the Bonnyville and District Centennial Centre (C2) to learn about literacy, numeracy, science, health and wellness, citizenship, and skills that will prepare them for the world of work.
While C2-School is operated by Northern Lights Public Schools, all schools in the Bonnyville-Cold Lake area can access the programming. C2-School is sponsored by Cenovus, the Bonnyville and District Centennial Centre, and the Bonnyville Jr. A Pontiacs. This year, C2-School will be expanding the number of weeks that programming is available (September-April). We are hoping to serve a record number of students!
C2-School gives teachers the opportunity to move their classroom into an exciting and creative learning community site for an entire four-day week (Monday-Thursday or Tuesday-Friday). The time spent at C2-School features a strong emphasis on active observation, writing, drawing, and reflective team-building leadership skills. C2-School gives students a very active week of hands-on multi-sensory learning that helps them connect curriculum to the real world.