Register now for Summer School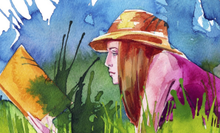 Northern Lights Public Schools is now accepting registrations for Summer School. Our Summer School program is available to both Northern Lights students and non-Northern Lights students. Summer School is offered at Bonnyville Centralized High School for the Bonnyville Area, Cold Lake High School for the Cold Lake area, and J.A. Williams High School for the Lac La Biche area. 
Students can use Summer School to catch up on lost credits, build room and flexibility into your next year's timetable, improve course marks, begin an apprenticeship program, and establish work experience hours for a Dual Credit or Registered Apprenticeship Program. Texts, course outlines and handouts will be provided to you on the first day of classes. There is no cost for Alberta Education students.
Ready to Register?
There are two methods of registration; one for students currently enrolled as a Northern Lights Public Schools student, and one for non-Northern Lights students. 
If you are currently a Northern Lights Public Schools student
Students are required to meet with the school counsellor from the summer school site they wish to attend to discuss whether or not Summer School would be a good option for them.
After that discussion has taken place, current NLPS students can log into their PowerSchool Student Portal to find the Summer School registration form. If you're unsure about how to log into PowerSchool or do not have a Student Portal account, contact your school administration about how to log in to your PowerSchool student portal. Once logged in, students need to click on the SchoolEngage icon on the bottom left hand side. The Summer School Registration form will be visible when SchoolEngage Opens.
Sign into PowerSchool Student Portal here
If you are NOT a Northern Lights Public Schools student:
If you are not currently enrolled or attending a Northern Lights Public Schools school, please click the link below to register for Summer School:
Non-Northern Lights Students click here to register
Students currently attending NLSD schools must not use this link for Summer School registration. Any registration form received from a current NLPS student using a non-NLPS form will be denied. 
For more info, please contact:
David Elliott, Summer School Co-ordinator
Email: david.elliott@nlsd.ab.ca
Phone: 780-201-6944