Curriculum Update from Minister David Eggen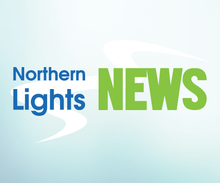 Over the last couple of days, there has been a lot of discussion about the curriculum. Since June 2016, we have worked hard to meet our commitment to provide opportunities to gather input from the public and to improve transparency throughout the curriculum development process. We have worked collaboratively with our stakeholders to develop a curriculum that gives all students the best possible start in life and to ensure that it aligns with the priorities of Albertans.
Understandably, Albertans want assurance that their concerns are being addressed and that future curriculum will prepare students for living and working in the 21st century. To that end, we have posted copies of the draft Kindergarten to Grade 4 curriculum as of April 2018 on our website. Initially, we intended to post this information this fall so that we could include input we received from our most recent series of engagements this past spring. Revised drafts based on the feedback from the most recent engagements will be posted when available.
To view information about the draft curriculum, please visit the links below.
- Summary overview of draft Kindergarten to Grade 4 curriculum
- Copies of the draft Kindergarten to Grade 4 curriculum as of April 2018
This fall, we will be hosting information sessions so that Albertans can learn more about our future Kindergarten to Grade 4 curriculum. Information on upcoming sessions can be found on Alberta Education's website. I would like to thank you for your continued support, and I look forward to continuing our work on curriculum together.
Thank you
David Eggen
Minister of Education