Meet the Board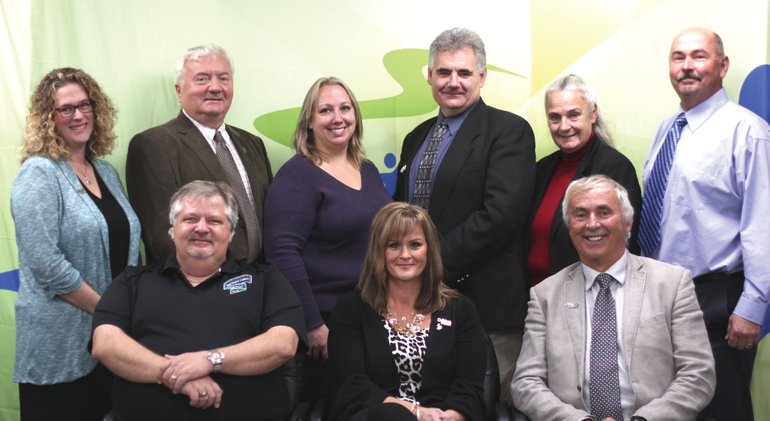 Ward 1 - Bonnyville
Michael Topylki
Board Vice-Chairperson
Home Phone: 780-826-4361
Cell Phone: 780-812-5819
Send an email
About:
Michael Topylki is serving his second term as Trustee with Northern Lights Public Schools and is currrently the Board Vice-Chairperson. He represents Ward 1 - Bonnyville.
Michael currently sits on the following Board Committees:
CUPE Negotiations Committee
Political Action Committee
Student Achievement Committee
Support Staff Terms of Reference Committee
ATA Negotiating Committee
Finance Committee
Audit Committee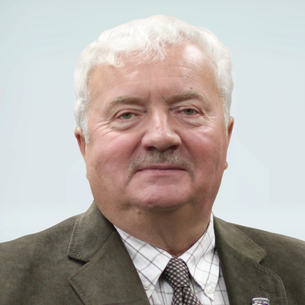 Garry Kissel
Home Phone: 780-635-3813
Cell Phone: 780-207-1522
Send an email
About:
Garry is a Glendon boy, through and through. Born and raised there, Garry has spent 40 years in education as a teacher, administrator, and trustee. He and his wife Nadine have been married for 40 years and have two children and five grandchildren, three of which attend schools in the division.
He loves spending time with his family, and taking care of his acreage, quadding, and snowmobiling. Taking the entire family out on his pontoon boat on a beautiful, sunny day is his favourite activity.
Garry has served on the Northern Lights Public Schools Board of Trustees since his retirement in 2007.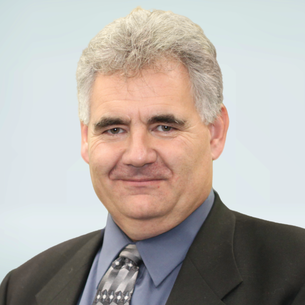 Lorne Kaban
Home Phone: 780-812- 3533
Cell Phone: 780-573- 4249
Send an email
About:
I have lived in the Lakeland Region for about the last 20 years and have been married for eighteen years. My wife, Debra, and I live in the MD of Bonnyville and are raising three active boys ranging in age from 12 – 16 years old. I spent the first 16 years of my career working in human services and as a Social Worker. In 2004, I took Power Engineering and transitioned into working in the oil industry. I am currently employed as a Safety Professional working in the local industry.
Early on in my career I worked in an inner city school as a teacher assistant in a classroom with children with behavioural challenges.  As a Social Worker, I supported families with issues they were experiencing related to the success of their children in school. I also spent about three years working in schools supporting the identification and success of students affects by FASD.  I provided staff with awareness training as well as in-classroom support to enhance the environment and apply strategies to improve these students' outcomes and success.  For the past twelve years I have been actively involved in the School Councils and fundraising committees at Duclos, HEB, and BCHS Schools in Bonnyville.  I have participated in student and parent advocacy at a Division Level as well as attending Board Meetings and the annual ASCA Conference/AGM.
In my spare time, I enjoy gardening with a focus on growing and hybridizing lilies.  I am actively involved on the Board of Directors of the Alberta Regional Lily and North American Lily Societies.  I am committed to being actively involved in our community through the participation in various committees and Boards and am always focused on supporting the overall development and success of our community.  My greatest joy comes from spending time in the outdoors with my family and watching my sons participate in their various sports activities.
Ward 2 - Cold Lake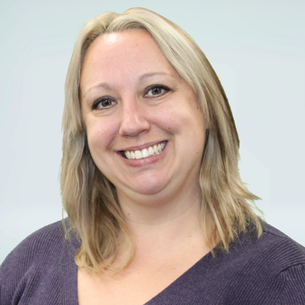 Mandi Skogen  
Cell Phone: 780-201-4277
Send an email
About:
Mandi is the proud parent of twins attending Nelson Heights School. She was born and raised in Cold Lake, and attended Northern Lights schools growing up. She worked as an oil field NCSO before taking time off to focus on her duties as board chair last term, and is now seeking to further her own education as a lifelong learner.
In addition to her duties as Chair, Mandi also sits on the Board's Communications Committee, Political Action Committee, Recognition Committee, Superintendent's Evaluation Process Committee, Superintendent's Compensation Committee, Transportation Committee, and Student Voice Symposium Steering Committee. She also represents the Board at Zone 2/3 of the Alberta School Boards' Association.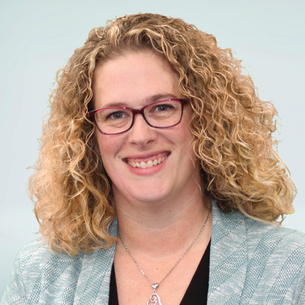 Karen Packard
Cell Phone: 780-573-1850
Send an email
About:
Karen is no stranger to the Cold Lake area, having lived there for 25 years. Raised in a military family, she is a wife, parent of two school-aged children, and self-employed massage therapist.
She has been an active volunteer and member of school councils at Cold Lake Elementary School and Nelson Heights School for the past six years. She loves spending time with her family, camping, and exploring. She is very involved with her children's activities and extracurriculars. She is also an avid reader. 
This is Karen's first term as a Northern Lights trustee.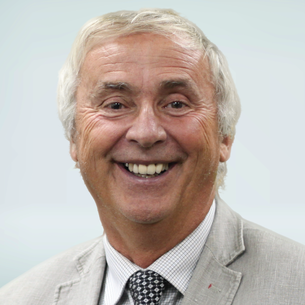 Ron Young
Home Phone: 780-594-2542
Cell Phone: 780-201-4932
Send an email
About:
Ron was born and raised in the Lessard area. He attended school at Ardmore, Fort Kent, and BCHS. He graduated from the U of A before teaching a year in Wainright, and joining NLSD in 1979. After spending many years as an instructor and administrator, he retired in 2014. He was appointed by Education Minister Jeff Johnson to sit on the Teaching Excellence panel in 2013. He has been married to his wife Val for 41 years. They have 4 children and 7 grandchildren. Ron spent 23 years on town and city council, and played a part in the unification of Grand Centre, Cold Lake, and Medley, and the attaining of city status by Cold Lake. He remains very involved in provincial politics.

As a teacher and administrator over 4 decades, Ron has been deeply involved in education. He believes NLSD has some of the finest teachers in the world. Our challenge is empowering others to achieve at the highest level.

Ron spends his summers at Crane Lake, and spends time boating and skiing. He believes one of life's greatest gifts is being a grandparent. This consumes his time during the other 11 months.
Ward 3 - Lac La Biche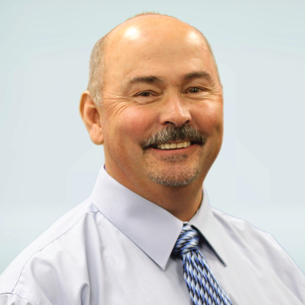 Maurice Richard
Home Phone: 780-623-2781
Cell Phone: 780-212-1157
Send an email
About:
Maurice Richard is the Trustee for Ward 3 - Lac La Biche.
Maurice was a teacher and an administrator in the Lac La Biche area for over 30 years and is in his second term as a Northern Lights trustee. Maurice has spent most of his life in Lac La Biche and the surrounding area, and loves the amazing sense of community that he feels there. He enjoys spending time with his wonderful wife and their four children, enjoying the beautiful sunsets that living along the Lac La Biche waterfront provides. 
Maurice is a big sports fan, and always has been. He also enjoys woodworking, fishing, and learning to play the guitar. 
Ward 4 - Lac La Biche-Plamondon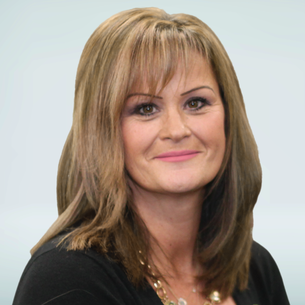 Arlene Hrynyk
Board Chairperson
Cell Phone: 780-689-8336
Send an email
About:
Arlene has been a resident of Ward 4 for the past 27+ years. She is married with two adult children who completed their K-12 education in Northern Lights and are successfully pursuing their careers in Alberta. Arlene was first elected in 2001 and is presently serving her sixth term with the Northern Lights Public Schools Board of Trustees.  She is currently serving as Chairperson for the Board and is also serving her second two-year term as President of the Public School Boards' Association of Alberta.
Arlene is passionate about children, families and working collaboratively to foster positive relationships that build strong communities. She is a firm believer that every voice is important and that collectively, we can achieve greater opportunities for our children.
Ward 5 - Lac La Biche South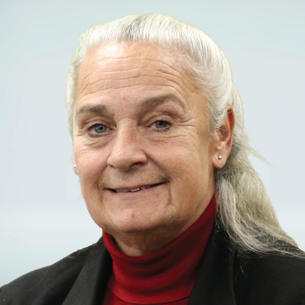 Debra Lozinski
Home Phone: 780-623-2480
Cell Phone: 780-519-2480
Send an email
About:
Debra Lozinski represents Ward 5 - Lac La Biche South.
Debra was born and raised in the Hylo, Alberta area, and received her B. Ed. from the University of Alberta. She taught in Edmonton, Lac La Biche, and at Portage College. She also served two terms in municipal government before becoming a Northern Lights trustee in 2013.
Debra enjoys gardening, knitting, keeping up with current events, and spending time with her two grown sons.
She currently sits on the following Board Committees:
• Finance Committee
• First Nations, Metis and Inuit Committee
• Student Achievement Committee
• Teacher-Board Liaison Committee
• ATA Negotiating Committee
• PSBAA Representative
• Board Policy Committee
• Audit Committee